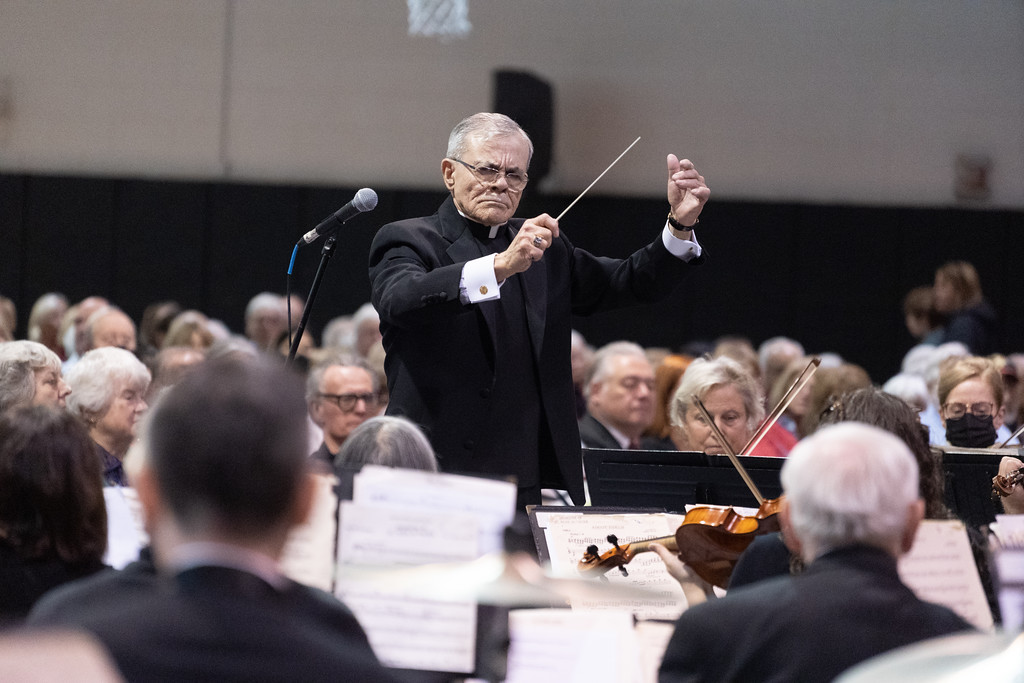 The Reverand Alphonse J. Stephenson – Chaplain, Brigadier General (Ret) USAF
Father Alphonse's very first orchestra was formed in New York's Theater District while he served at St. Malachy's, the Actor's Chapel. His conducting debut was with bass soloist Paul Plishka of the Metropolitan Opera. In 1980, the late Broadway director and choreographer Michael Bennett engaged him as conductor and music director of his smash hit, A Chorus Line. Father Alphonse conducted over three thousand performances of the record-breaking musical.
A student of the late George Schick of the Metropolitan Opera and Dr. Robert Abramson of the Juilliard School, Father Alphonse has been a guest conductor of several orchestras and opera companies throughout the country.  
Father Alphonse served in the Air National Guard/US Air Force for almost 25 years from 1989 to 2014. He began his military career as a chaplain in the NJ Air National Guard where he eventually became the State Chaplain for the NJ Army & Air National Guard. He retired from the Pentagon at the rank of Brigadier General where he was first assigned as the Director of the Joint Chaplaincy staff, and finally as the National Guard Chief of Chaplains and Assistant to the US Airforce Chief of Chaplains. During his service, Father Alphonse had multiple deployments in support of operations in Eastern Europe and the Middle East. Father Alphonse has numerous military awards which include the Distinguished Service Medal and the Meritorious Service Medal with one Oak Leaf Cluster.
Ordained a Catholic priest for the Diocese of Paterson in 1975, Father Alphonse has been awarded a Doctorate of Music (honoris causa) from both Monmouth University and Georgian Court University.
He is the founder and music director of the Orchestra of St. Peter by the Sea, the director and President of the Cecelia Foundation, Inc., and Chairman of the Festival of the Atlantic, Inc.; all organizations devoted to raising the appreciation, awareness, and quality of one's life through music.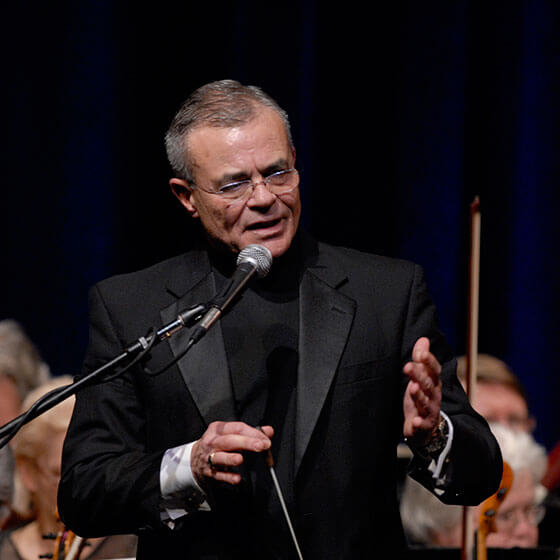 The Passion of Music Fuels His Faith (Discover Jersey Arts interview)
https://jerseyartsfeatures.com/content/index.php/nj-music/2014/04/passion-of-music-fuels-his-faith

Cecelia Foundation
Responding to the great need to introduce young people to good music, Father Alphonse is the founder of the Cecelia Foundation, a non-profit organization funded solely through private contributions and the sale of our Christmas recordings, which brings the full orchestra to Catholic schools throughout the state and awards professional quality instruments to deserving students.
The Orchestra of St. Peter by the Sea – can be reached at 732-775-0820
Jim McIlvain – jim_mcilvain@yahoo.com.
Click the button to Donate to the Festival of the Atlantic